Lot Types: Museum
Please note I'm currently working on the new site. I didn't want to take the site offline though, so you can still visit it. However me working on the site while it's still online means a lot of the pages will appear wonky. But not to worry, it won't take too long.

Sunday, November 19, 2017 - 15:18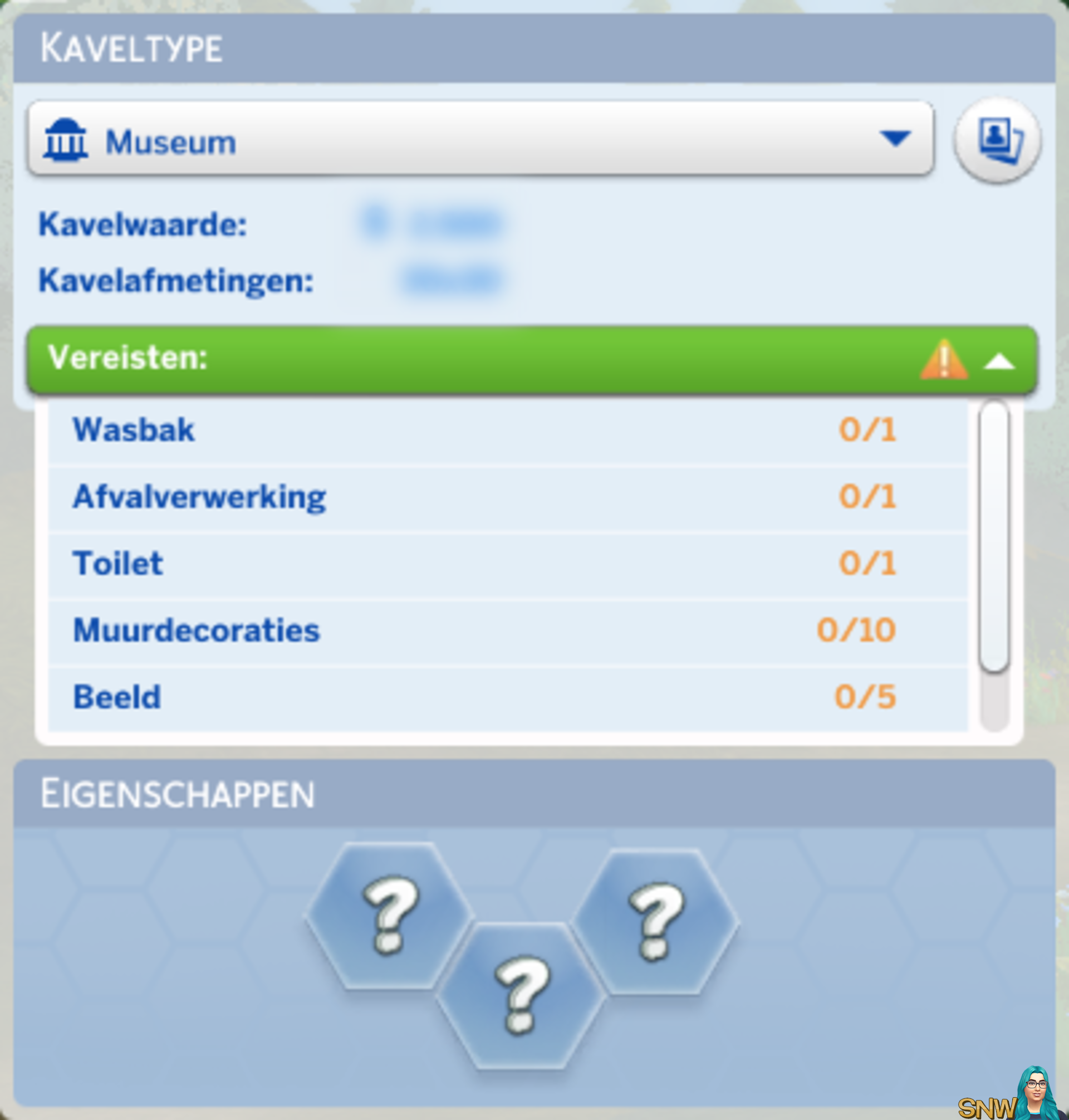 De kunstcollectie van het museum bestaat uit kunst uit de gemeenschap en kunst van wereldberoemde kunstenaars. Hier kun je zien dat het bijna altijd wel een goed idee is om kunst aan de muur te laten, enkele uitzonderingen daargelaten.
Vereisten:
Wasbak (1)
Afvalverwerking (1)
Toilet (1)
Muurdecoraties (10)
Beeld (5)
Schildersezel (1)