New patch: Day of the Dead DLC!
Please note I'm currently working on the new site. I didn't want to take the site offline though, so you can still visit it. However me working on the site while it's still online means a lot of the pages will appear wonky. But not to worry, it won't take too long.

Thursday, September 29, 2016 - 22:36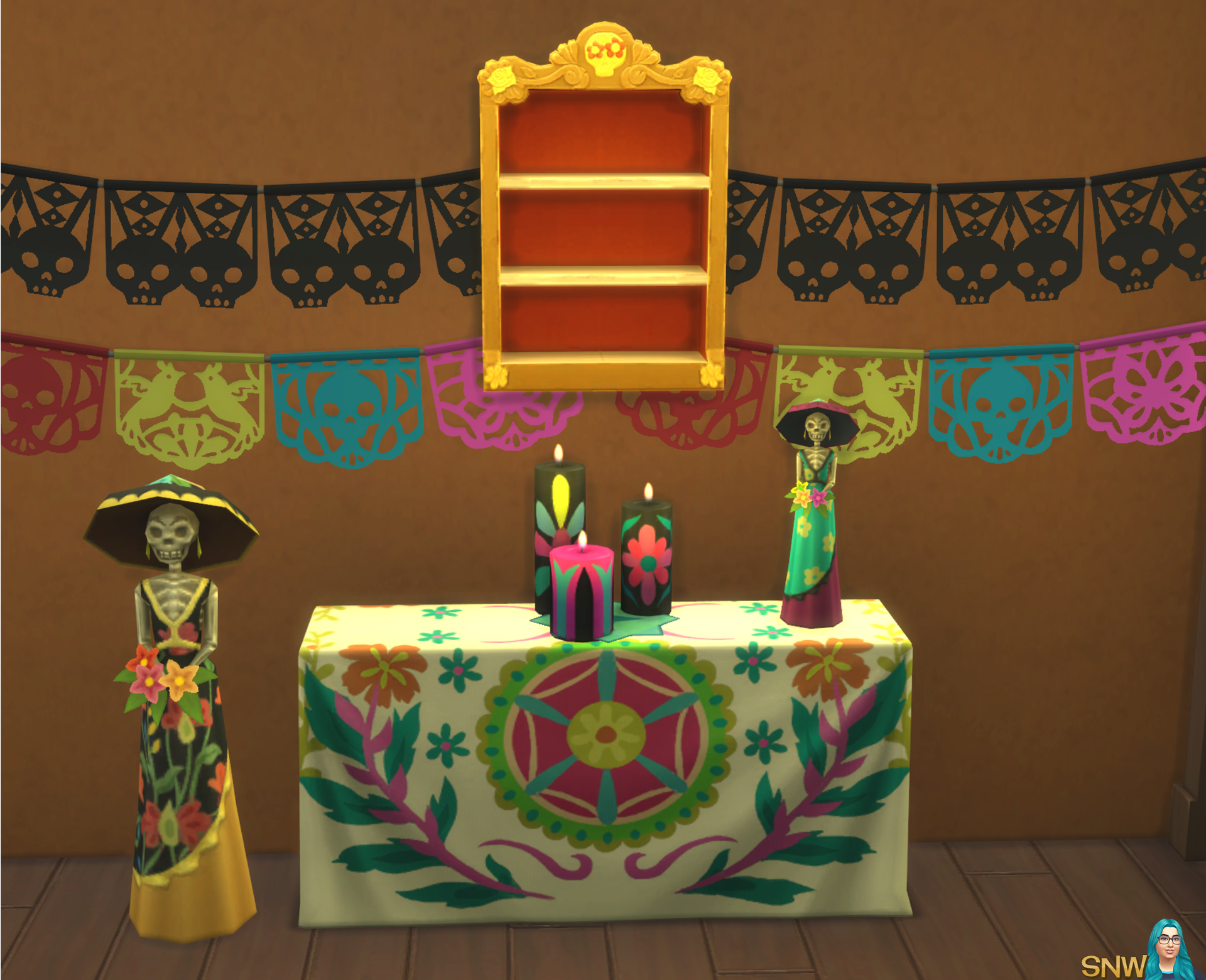 There is a new (free) game update for The Sims 4. It has been out for a few days already, but I've been really busy irl.
I managed to take a bunch of screenshots tonight of the new content. I've posted all of those on a different page though! Too much to include here.

Some of the changes include:
A new recipe for Pan de Muerto is available under the Cook… interaction.
Several new objects are available for your Sims to decorate their homes. Search for the term "Day of the Dead" in Buy Mode to find…

Two new wall hangings, a table, some candles, and a sculpture.

There are also several new outfits for your Sims in Create a Sim!

Male and Female Sims have a new full body outfit, plus face makeup.
Female Sims have a new hair, and Male Sims have a new hat.
Children also have a new full body outfit and face makeup.
Furthermore starting October 1st, you will be able to find Jasmine in game again, for a new challenge! Something about collecting 9 sugar skulls and honouring the dead! 

You can read the rest of the patch notes here.