Ho Ho Ho! 🎅🎄
Please note I'm currently working on the new site. I didn't want to take the site offline though, so you can still visit it. However me working on the site while it's still online means a lot of the pages will appear wonky. But not to worry, it won't take too long.

Wednesday, December 9, 2020 - 18:00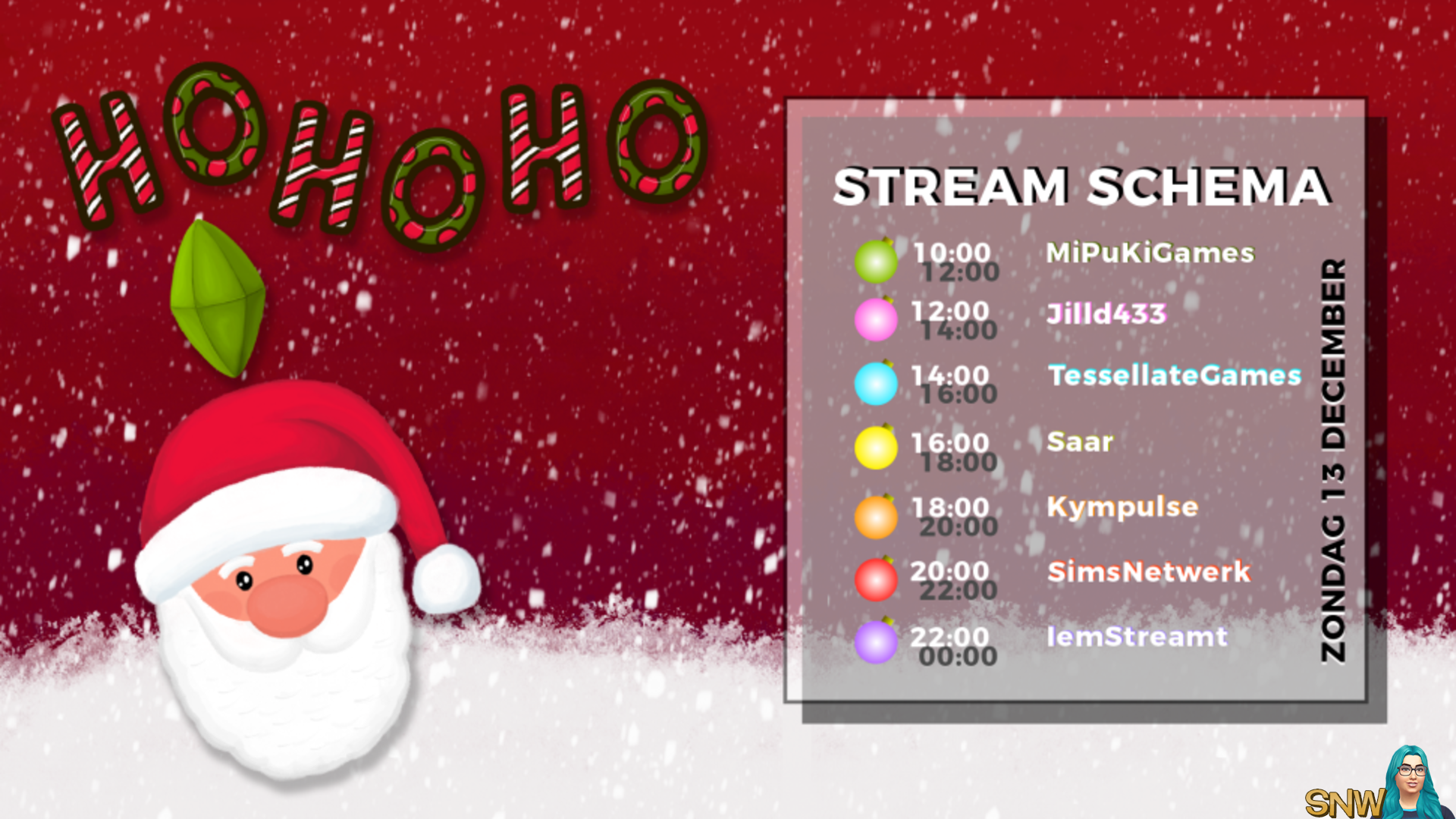 Ho Ho Ho! 🎄🎅 I'll be participating along with 6 others in a Christmas collab on Sunday December 13, 2020! We'll stream for 14 hours straight, and we'll build a Christmas house in The Sims 4. The streams will all be in Dutch, but you're always free to watch. This is the schedule!
Follow all of us if you haven't already!
📷 Illustrations by Rosie / SimsNetwork.
🔠 Layout by Jessie / TessellateGames.