EA announces Origin Access for PC
Please note I'm currently working on the new site. I didn't want to take the site offline though, so you can still visit it. However me working on the site while it's still online means a lot of the pages will appear wonky. But not to worry, it won't take too long.

Tuesday, January 12, 2016 - 20:11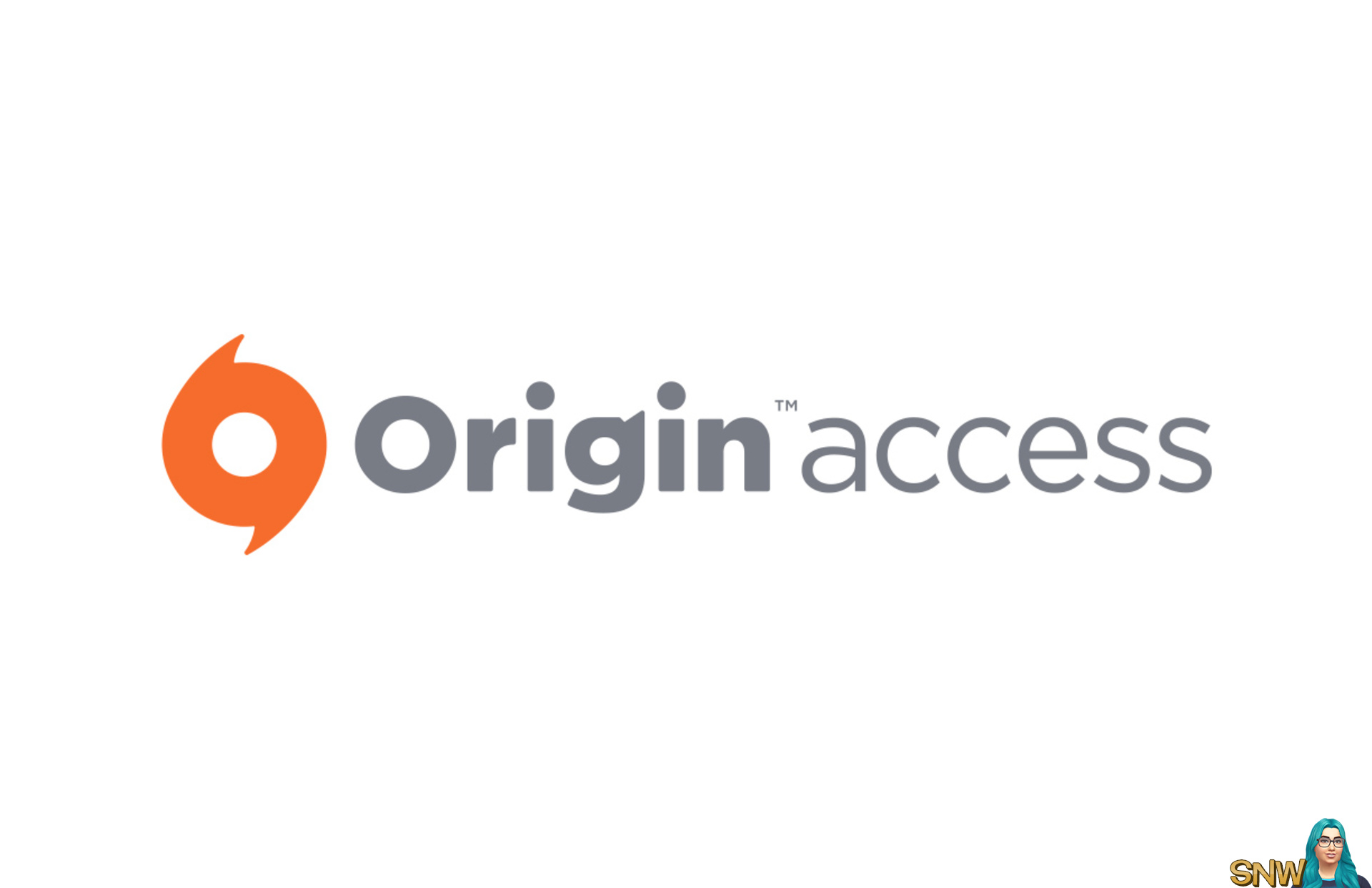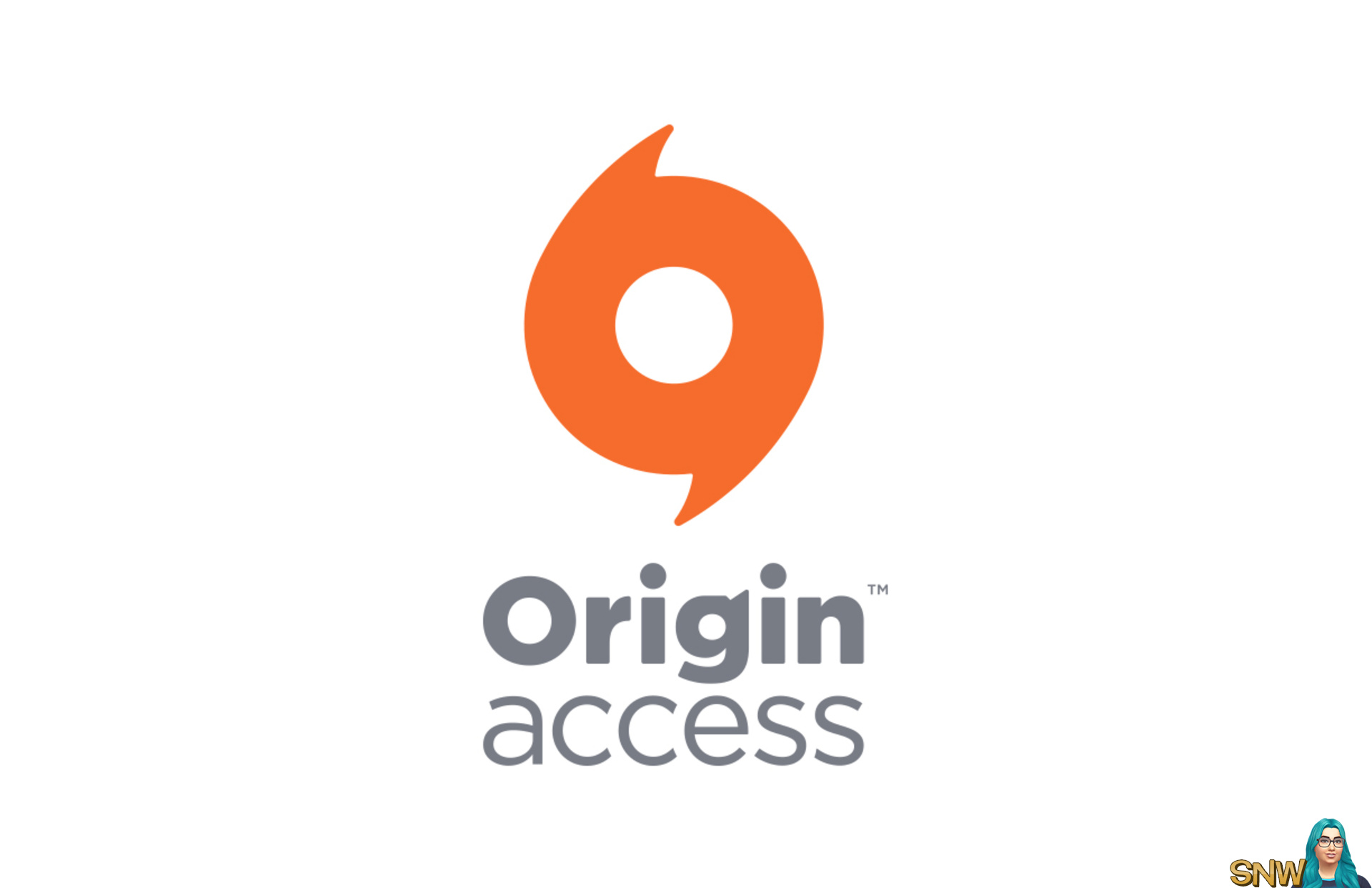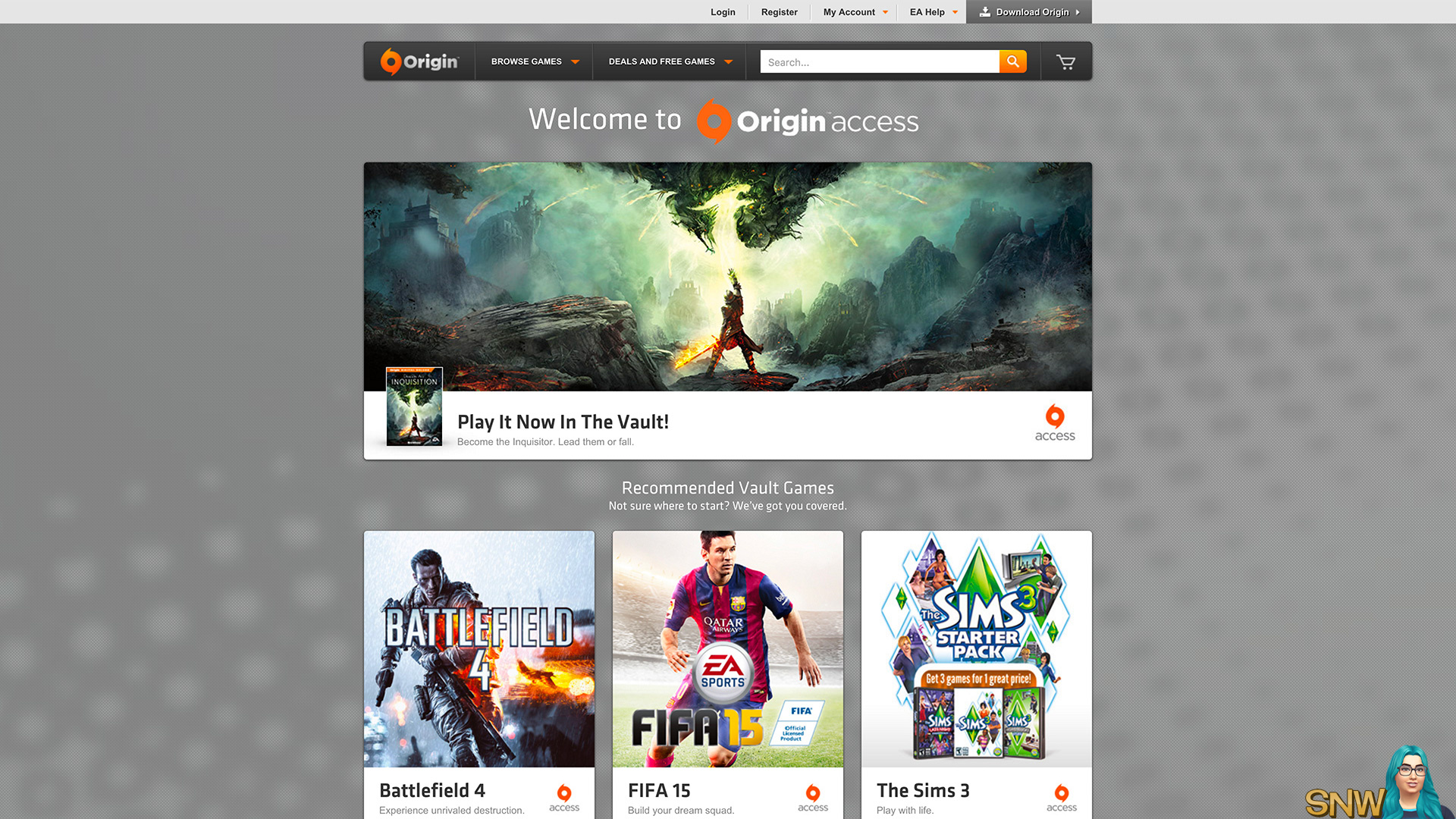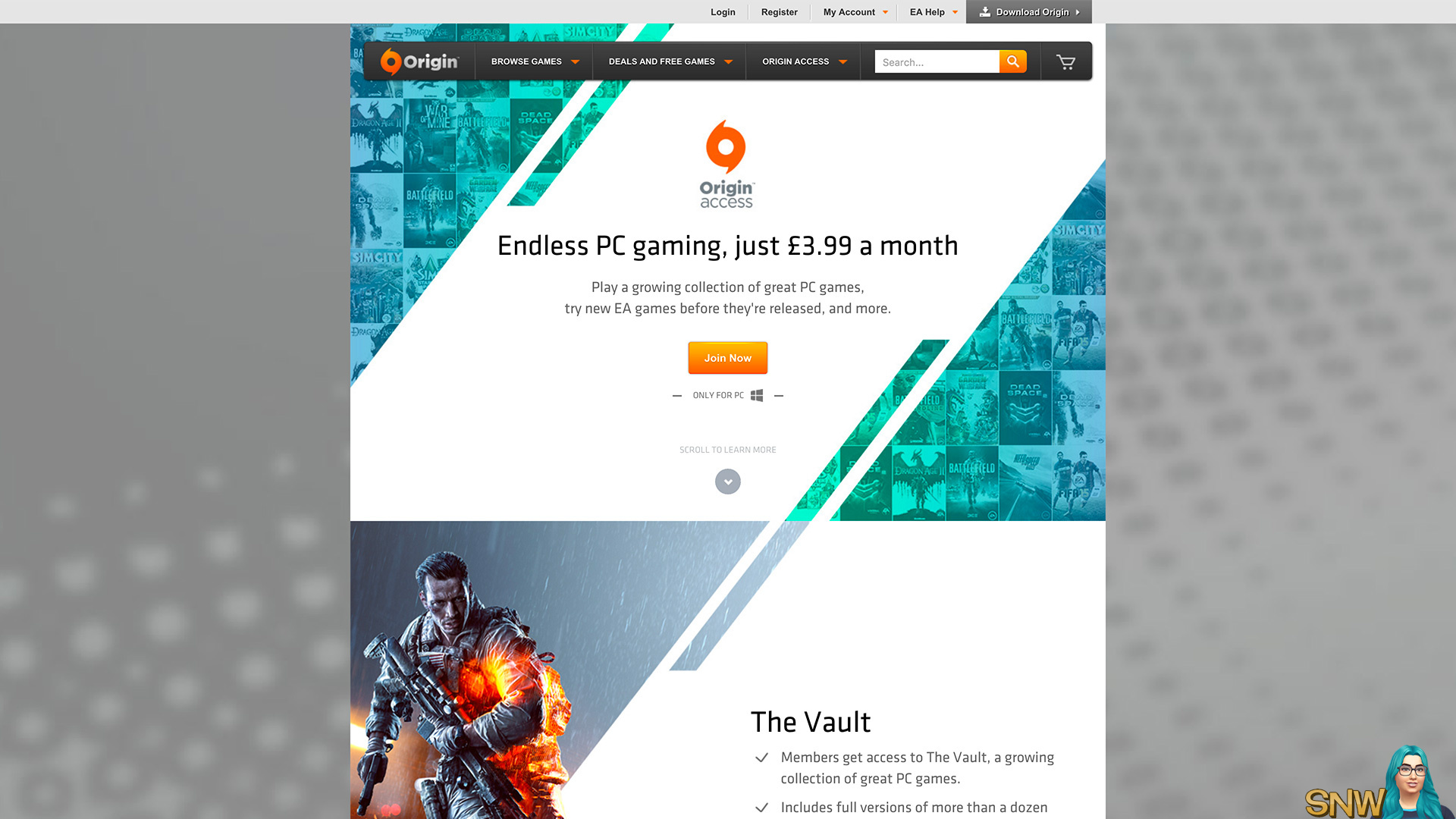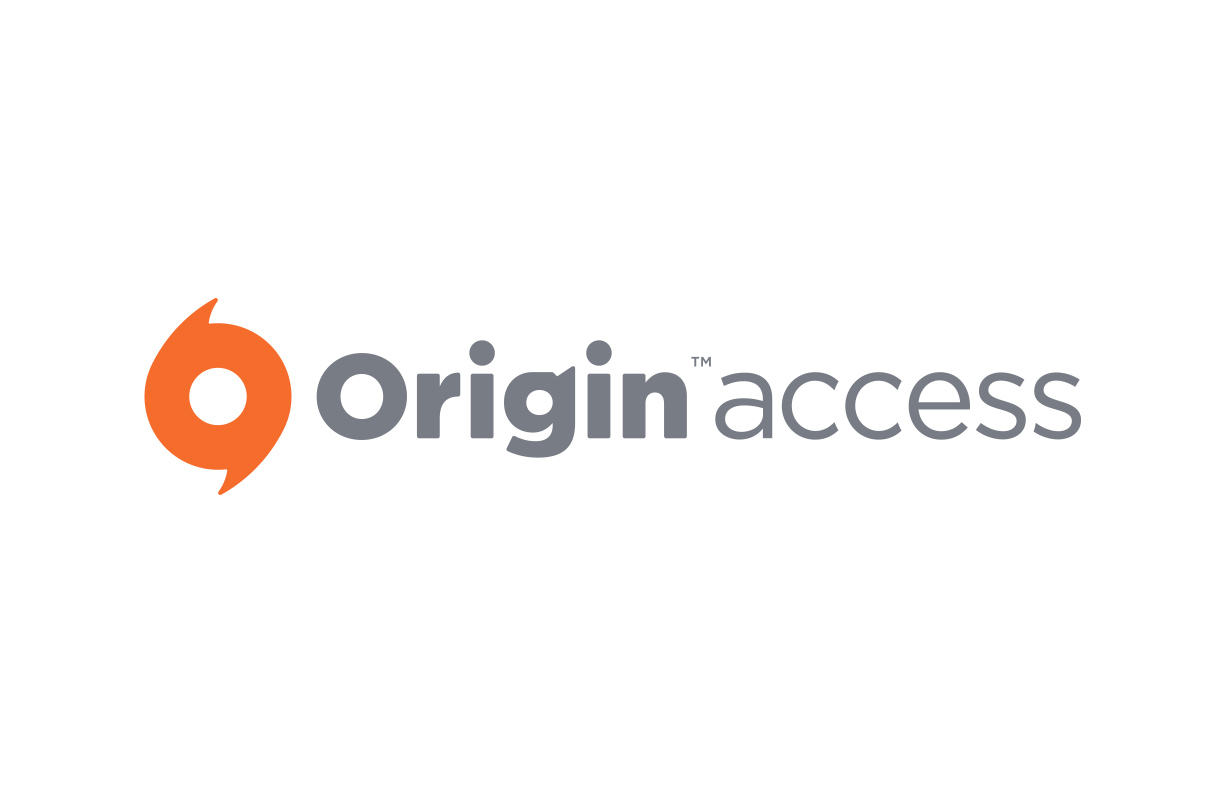 Just got an e-mail from EA announcing Origin Access. Unfortunately I can't see anything beyond this e-mail, as it's not available in my area yet. But I thought it was worth mentioning it anyway!
At EA, we're passionate about giving our players more variety, more flexibility, more value, and more fun. Today we're thrilled to announce a new membership service for PC gamers on Origin called Origin Access. It's available now in the U.S., Canada, UK and Germany and coming to more countries soon.

Origin Access brings players endless gaming with a growing collection of great PC games for just £3.99 a month.

This new service launches with 15 great games, including Battlefield 4™, Dragon Age™: Inquisition, The Sims™ 3, and This War of Mine with more titles from EA and independent developers added over time. The complete list of titles currently available in The Vault can be found at https://www.origin.com/store/origin-access .

Origin Access members will be able to:

Play More – Explore The Vault where members can download and play full versions of more than a dozen great PC games
Play First –Play EA's PC games for a limited time before they're released. All your stats and progress carry over if you decide to buy the game
Play for Less – Save 10% on your Origin purchases – from full games and DLC to content packs and more