Savvy Seller's Collection
Please note I'm currently working on the new site. I didn't want to take the site offline though, so you can still visit it. However me working on the site while it's still online means a lot of the pages will appear wonky. But not to worry, it won't take too long.

Thursday, September 12, 2013 - 19:53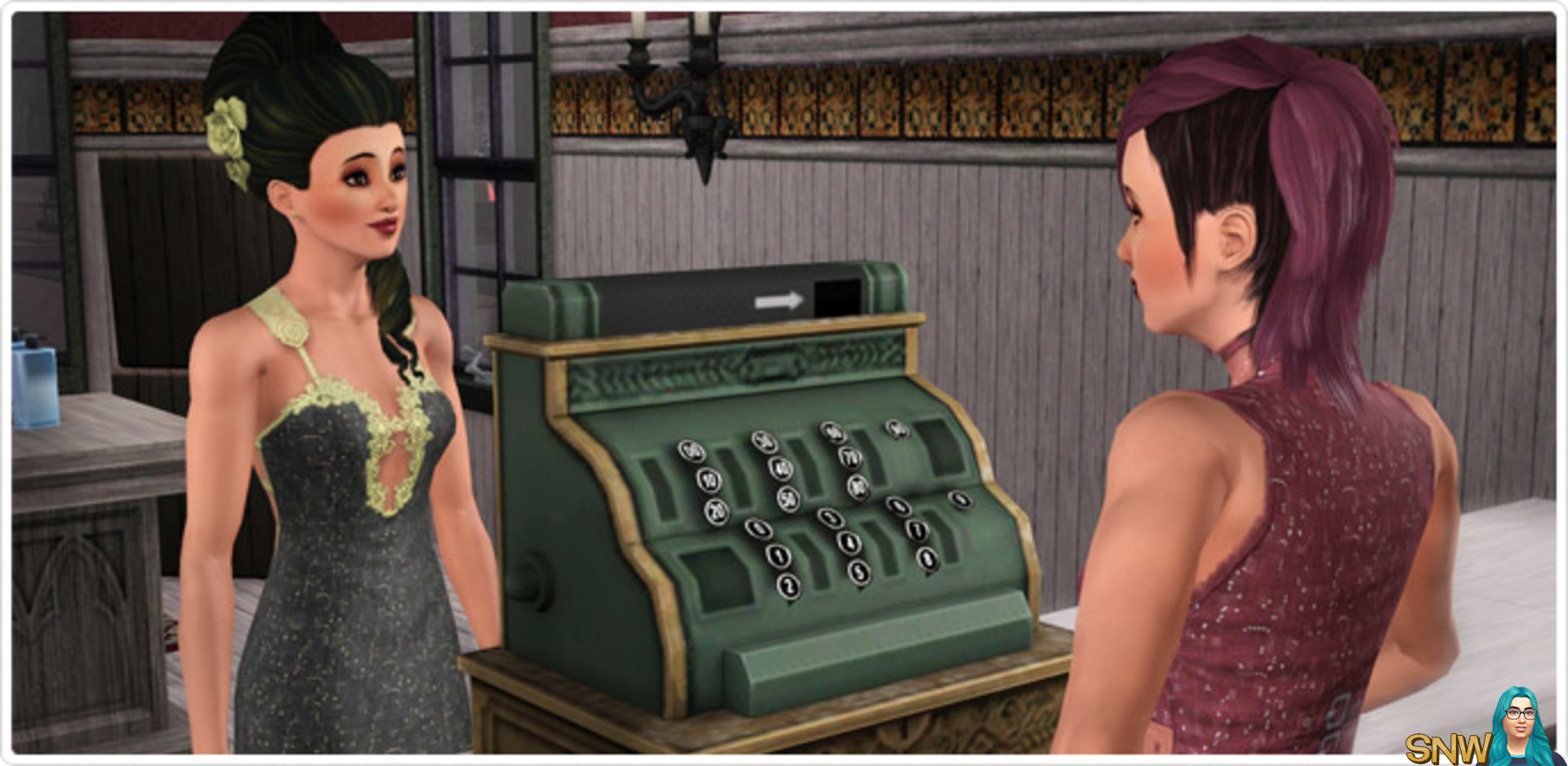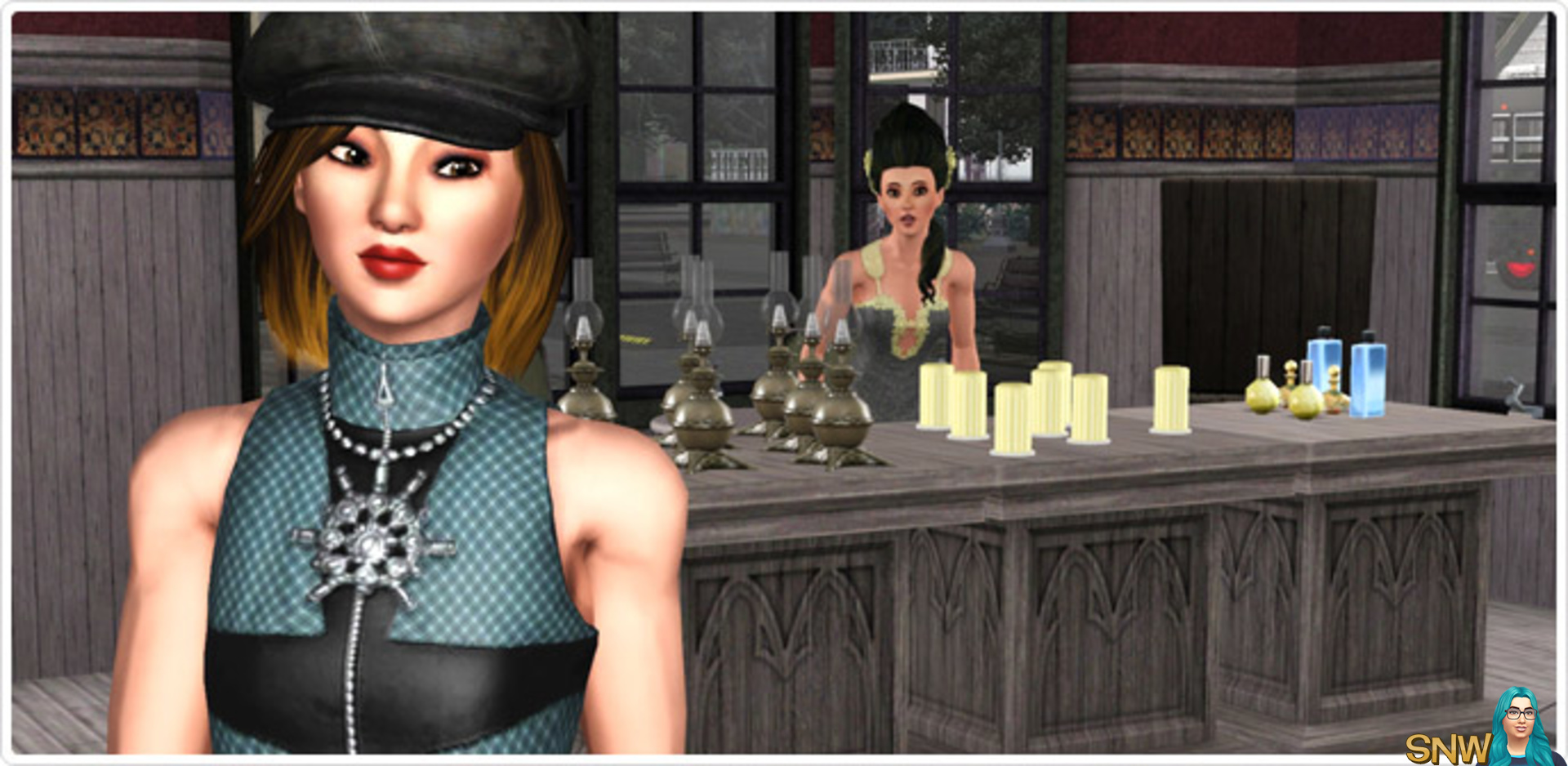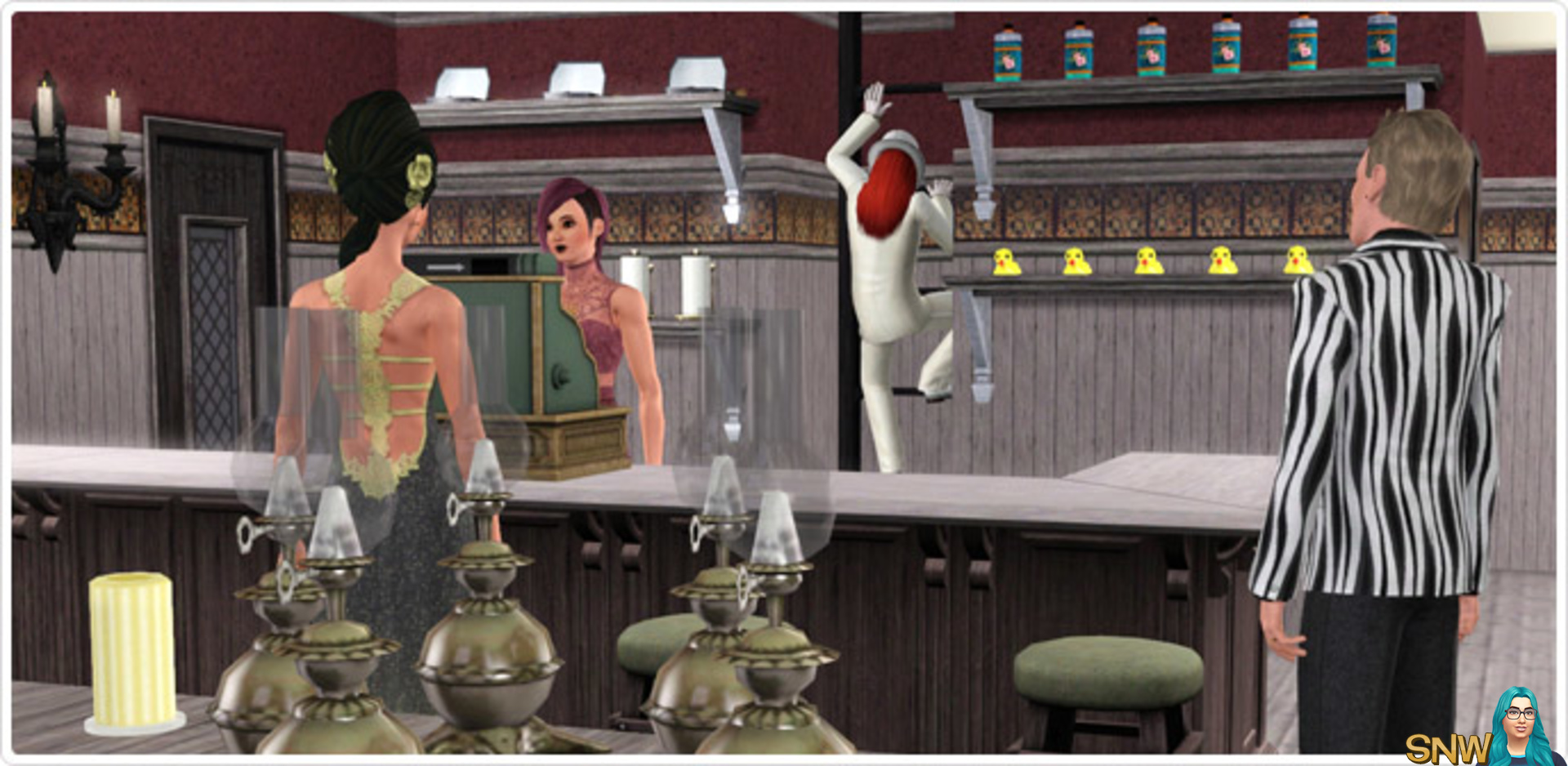 I keep trying to access the Midnight Hollow page on The Sims 3 Store, but no such luck. I keep getting errors. I can visit the premium content page however. And the premium content is the Savvy Seller's Collection. This premium item is what you will need for "Open for Business" in The Sims 3! What I'm trying to say is that you can open your own shops in The Sims 3 with this premium item!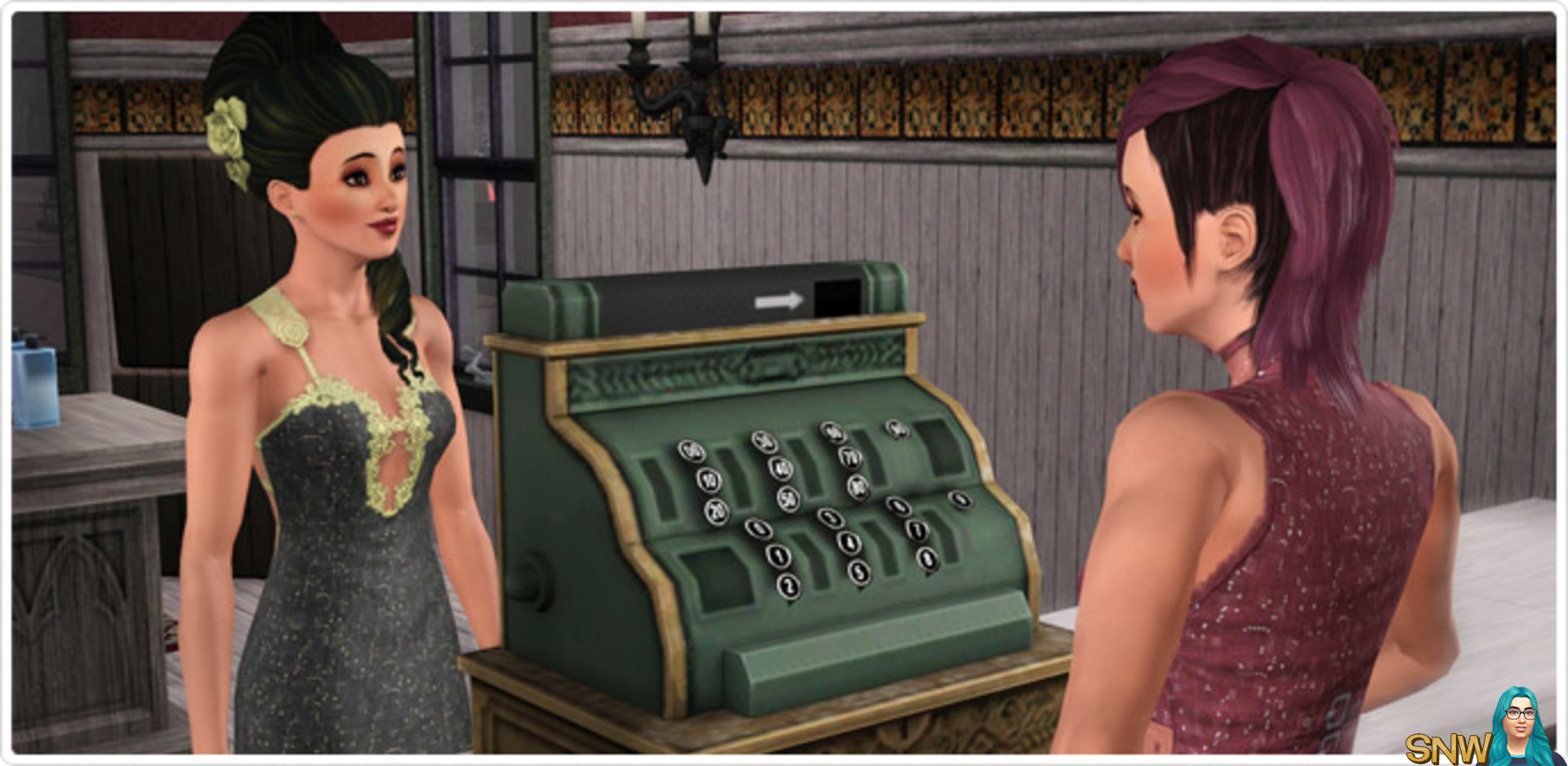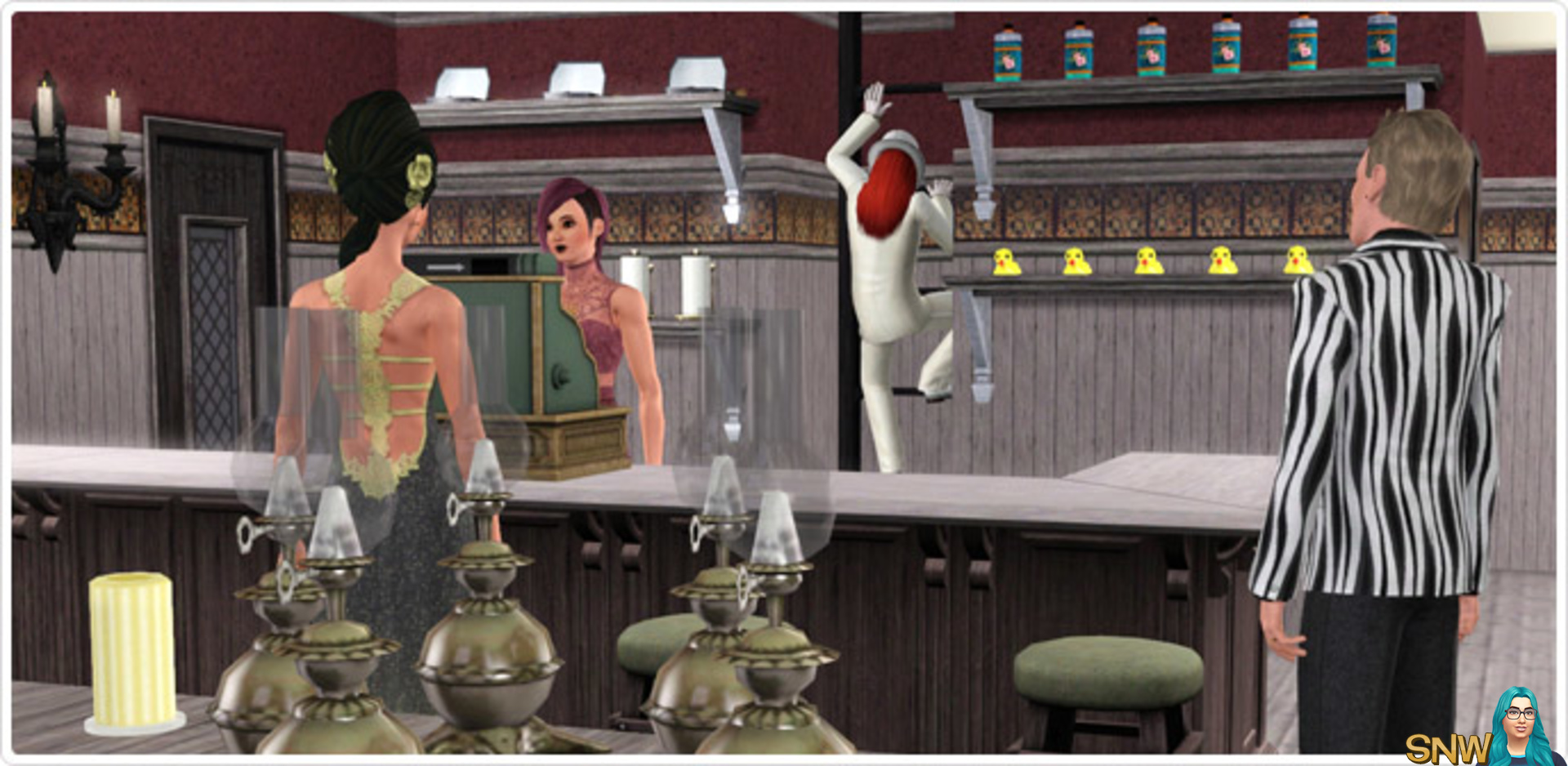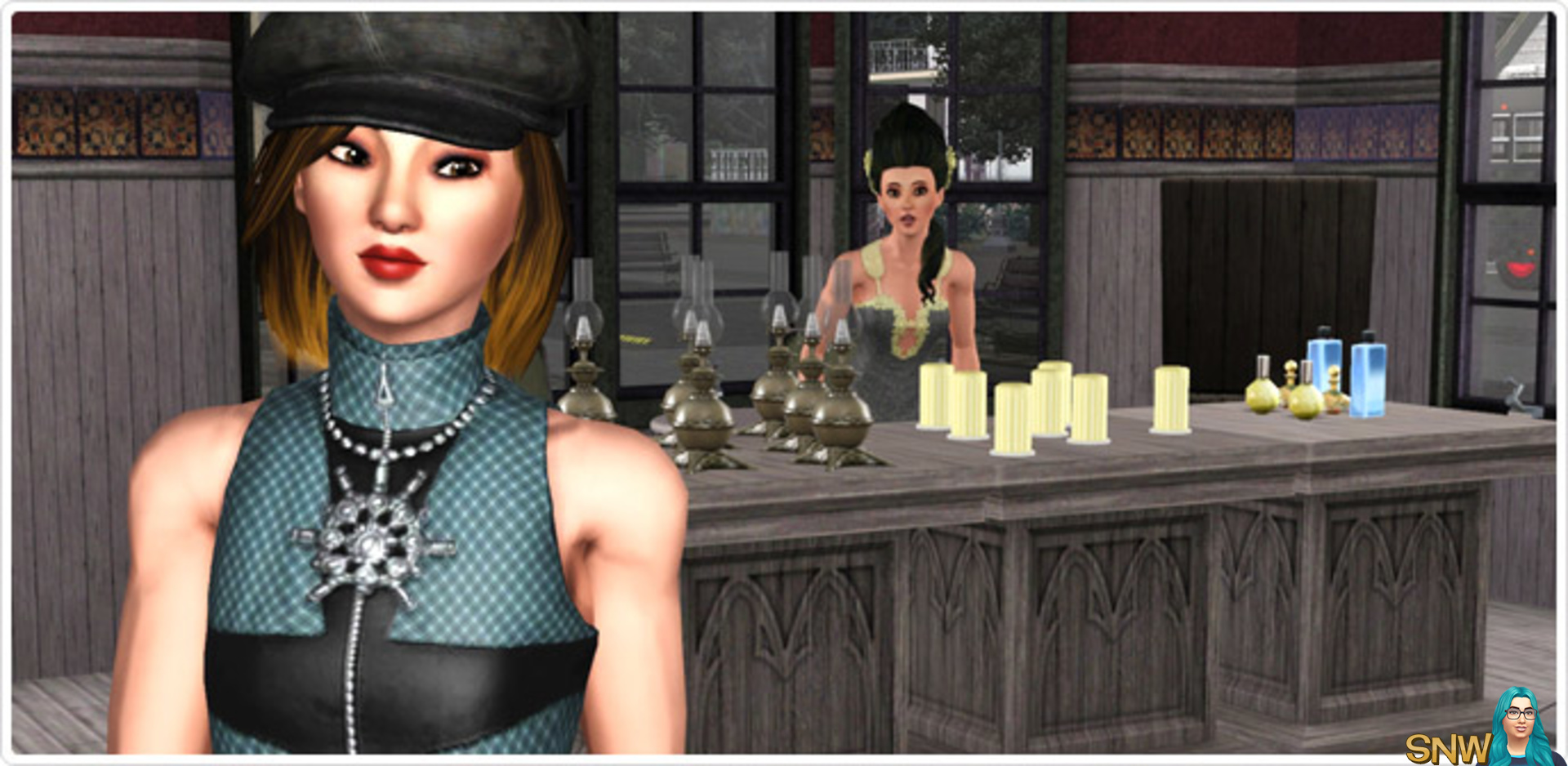 And here is the info on the page:
Business

The Savvy Seller's Collection gives you everything you need to start your very own business! Simply place items on the included rugs, pedestal, wall shelf, or parking space, and start selling things like a boss! Determine your markup, set up sales, hire and fire salesclerks, and keep tabs on your daily and lifetime sales statistics! You can even set your shop hours and name your store! Stop reading and go feed your entrepreneurial spirit!

 

Gameplay

Build the business of your dreams with the Savvy Seller's Collection by placing rugs, a pedestal, wall shelf or parking space to create the perfect layout for the shop you've always wanted.
Place a register to hire a cashier or have your Sim Tend the register when the cashier is away.
Set sales to drive the sales up and Check Sales Performance to review your daily and lifetime sales.
Place the Shop Door to give your shop a custom name and set your shop hours.

 

Moodlets

 Decent Deal
 Great Deal!
 Expensive Deal
 Very Expensive Deal



User Manual

Interaction(s):

Register

Browse

Purchase

Tend

Check Sales Performance

Hire Salesclerk

Fire Salesclerk

Set Hours For Lot

8:00 AM to 6:00 PM

11:00 AM to 9:00 PM

3:00 PM to 1:00 AM

Rugs/Shelf/Pedestal/Parking Space

Set Markup

This Item

Really Low Price (25%)
Low Price (50%)
Full Price (100%)
High Price (150%)
Really High Price (200%)

All Sellable objects in the room

Really Low Price (25%)
Low Price (50%)
Full Price (100%)
High Price (150%)
Really High Price (200%)

All Sellable Objects on the Lot

Really Low Price (25%)
Low Price (50%)
Full Price (100%)
High Price (150%)
Really High Price (200%)

Purchase
Set Sale

This Item

Cancel Sale
10% Discount
25% Discount
40% Discount
50% Discount
60% Discount
75% Discount

All Sellable objects in the room

Cancel Sale
10% Discount
25% Discount
40% Discount
50% Discount
60% Discount
75% Discount

All Sellable Objects on the Lot

Cancel Sale
10% Discount
25% Discount
40% Discount
50% Discount
60% Discount
75% Discount

Browse

Door

Set Closing Time

Set Opening Time

Name Store

Location:

Sort by Room -> Bedroom -> End Tables
Sort by Room -> Living Room -> Rugs
Sort by Room -> Outdoors -> Transportation
Sort by Function -> Surfaces -> End Tables
Sort by Function -> Surfaces -> Displays
Sort by Function -> Electronics -> Misc. Electronics
Sort by Function -> Décor -> Rugs
Sort by Function -> Décor -> Misc. Décor
Sort by Function -> Vehicles -> Cars
Build Mode -> Doors

New Animations: No