The Sims Comic Strip
Please note I'm currently working on the new site. I didn't want to take the site offline though, so you can still visit it. However me working on the site while it's still online means a lot of the pages will appear wonky. But not to worry, it won't take too long.

Thursday, December 16, 1999 - 22:00
The debut of our "The Sims Comic Strip"! This comic features a pool, a party and a toilet. What else could you want?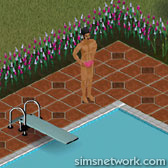 Carl finally bought the new pool he'd been saving for.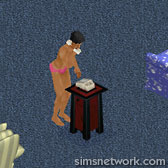 He invited all his friends to his very first pool party.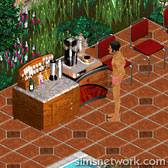 He stocked the outdoor bar and espresso counter ...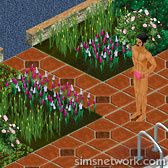 ...but being a neat freak, he worried about people tracking water into the house.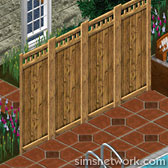 He barricaded the doors so no one would sneak in to use the bathroom.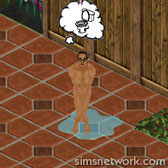 But at the party, his friends had some embarrassing moments.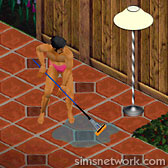 Carl realized that the barricades caused a worse result than just a wet floor.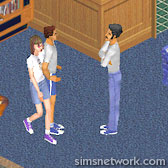 Carl had an idea -- and somehow, he convinced his friends to come to his next pool party...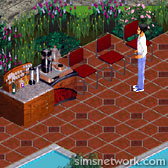 He prepared just as before...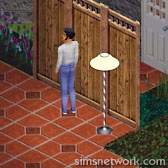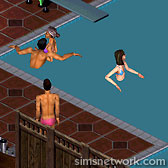 With the party in full swing, everyone seemed happy with the food and drinks...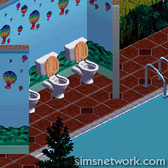 ...but they were happiest about the new pool-side additions.